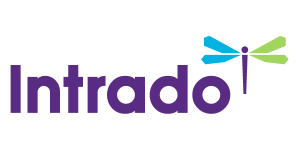 Beyond Cancer® Announces Sponsored Research Agreement with Stanford and Appointment of Frederick M. Dirbas, MD and Mark D. Pegram, MD to Scientific Advisory Board
/EIN News/ -- Dr. Dirbas, Associate Professor of Surgery at the Stanford School of Medicine will chair the Scientific Advisory Board (SAB)

The new members join Sunil J. Panchal, MD on the Scientific Advisory Board
GARDEN CITY, NY and HAMILTON, Bermuda, Jan. 24, 2023 (GLOBE NEWSWIRE) -- Beyond Cancer, Ltd., an affiliate of Beyond Air, Inc. (NASDAQ: XAIR) that is developing ultra-high concentration nitric oxide (UNO) as an immunotherapeutic for solid tumors, announces entry into a sponsored research agreement with Stanford School of Medicine and the appointment of Frederick M. Dirbas, MD, Associate Professor of Surgery, Division of Surgical Oncology, Stanford School of Medicine and Mark D. Pegram, MD, the Suzy Yuan-Huey Hung Endowed Professor of Medical Oncology at the Stanford School of Medicine to the Beyond Cancer Scientific Advisory Board (SAB). In addition to the research agreement, Dr. Dirbas will serve as Chair of the SAB, which provides guidance for ongoing preclinical studies as well as ongoing and planned future clinical trials in the use of UNO to treat solid tumors. The newly appointed members of the SAB will work to provide input on the clinical development of Beyond Cancer's UNO technology particularly as it relates to the U.S. regulatory submission. The Company expects the protocols for its clinical program to be influenced by the preclinical data and the Phase 1 clinical trial experience.
"I am excited to have these two accomplished oncologists join the Beyond Cancer Scientific Advisory Board," stated Dr. Selena Chaisson, Chief Executive Officer of Beyond Cancer. "The goal of the SAB will be to provide us with the best possible resources from experts around the world.   Their input will help determine whether UNO may provide a superior efficacy and/or safety profile than current treatment options. We have high expectations for UNO as a potential new paradigm for treating patients with cancer."
These two expert academic clinicians have made important discoveries throughout their careers that have had outsized impacts on cancer care. As an investigator, Dr. Dirbas in 2002 was an early adopter of accelerated, partial breast irradiation for surgical patients with early-stage breast cancer and served as Primary Investigator (PI) on Stanford's successful investigator initiated APBI trial: he has also served as site-PI for other cooperative group trials related to breast cancer. From 2010 to 2017 he was the leader of Stanford Cancer Center's Breast Clinical Care Program during which time the program grew considerably in national recognition. For the last two decades, Dr. Dirbas has served as a co-investigator studying subtypes of breast cancer stem cells in triple negative breast cancer. Currently, he is the PI on studies in the application of FLASH radiotherapy in breast cancer (recently presented at the San Antonio Breast Cancer Symposium).
Dr. Pegram played a significant role in the pre-clinical and clinical development of trastuzumab (Herceptin®) for the treatment of HER2-positive breast cancer. He was lead author on the papers describing pre-clinical synergy between multiple chemotherapeutics and trastuzumab, and the first phase II clinical trial of trastuzumab plus chemotherapy. In addition, he was the senior author of the pivotal trial of letrozole plus lapatinib – leading to an FDA approval. In addition, Dr. Pegram was the co-author of the pivotal trials of trastuzumab plus chemotherapy, and T-DM1, both published in the New England Journal of Medicine, and lead to FDA approvals.
"I am pleased to be appointed Chair of the Beyond Cancer Scientific Advisory Board," said Dr. Dirbas. "Dr. Pegram and I look forward to providing guidance to the team at Beyond Cancer on their preclinical and clinical studies as they work to translate UNO into a potential treatment option for patients with solid tumors."
Scientific Advisory Board Member Biographies
Frederick Dirbas, MD
Dr. Dirbas is a graduate of Stanford University and the Columbia University College of Physicians and Surgeons (now the Vagelos College of Physicians and Surgeons). He completed his surgical residency at Stanford University School of Medicine during which time he spent two years at the NIH/NHLBI/NCI as a clinical research fellow studying the use of immunotherapy to prevent rejection of cardiac transplants. Subsequently, he completed a surgical oncology fellowship at Stanford with John Niederhuber, MD.
Dr. Dirbas has served as a member of Stanford's Scientific Review Committee and on study sections for the Susan Komen Foundation and the Department of Defense. Dr. Dirbas has published nearly 50 articles in peer-reviewed journals such as Journal of the National Comprehensive Cancer Network, Journal of the National Cancer Institute, and Cancer Biotherapy and Radiopharmaceuticals. As co-author, Dr. Dirbas has contributed to publications in Cancer Cell, Annals of Surgical Oncology, Science, Nature Communications, among other peer-reviewed journals. He was lead co-editor of an 86-chapter, multidisciplinary textbook on breast cancer published in 2011 that included authors from Stanford, Memorial Sloan Kettering, Dana Farber, the Mayo Clinic, MD Anderson, and other prominent cancer centers: over 200K chapters have been downloaded from the book electronically. He received the Silicon Valley Wellness Foundation's Star Caregiver Award in 2008 and has been repeatedly named by Castle Connolly® and other groups among the best doctors in America.
Initially, Dr. Dirbas was a critical care attending at the Palo Alto VA and a trauma surgeon when Stanford achieved recognition as a Level I Trauma Center in 1998. Since that time, Dr. Dirbas has maintained a highly respected clinical practice in breast surgical oncology. Most recently Dr. Dirbas joined Frontiers in Cell and Developmental Biology as a Review Editor. His research interests are focused on developing novel, paradigm shifting treatments for breast cancer and other solid tumors.
Mark Pegram, MD
Dr. Pegram is the Suzy Yuan-Huey Hung Endowed Professor of Medical Oncology at the Stanford University School of Medicine and currently serves as the Associate Dean for Clinical Research Quality at the Stanford University School of Medicine and is the Medical Director of the Stanford Clinical Translational Research Unit – a unit specializing in first-in-human phase I clinical trials.
Dr Pegram received his medical degree from the University of North Carolina at Chapel Hill. He went on to complete an internship and residency at the University of Texas Southwestern Medical Center in Dallas. He concluded his training with a fellowship at the UCLA David Geffen School of Medicine in Los Angeles, CA.
Dr Pegram's breast cancer research is focused on the study of the cancer-associated gene that encodes HER2 and on the development of novel agents in the treatment of patients with HER2-positive metastatic breast cancer. He has authored more than 125 publications in medical oncology, hematology, and biosimilars across different cancer types.
Sunil Panchal, MD
Dr. Panchal is a minimally invasive spine and interventional pain specialist actively involved in the development of novel analgesics, neurostimulation devices, and surgical techniques as well as clinical research protocol designs. He currently serves as the President of the National Institute of Spine and Pain and is an invited editorial reviewer for Clinical Researcher, Anesthesia and Analgesia, Pain, Pain Medicine, and the Clinical Journal of Pain. Dr. Panchal joined the Beyond Cancer Scientific Advisory Board in December 2021.
Dr. Panchal was previously an Associate Professor in the Departments of Oncology and Anesthesiology and Director of Interventional Pain Medicine at the H. Lee Moffitt Cancer Center and Research Institute of the University of South Florida College of Medicine in Tampa, Florida. He also served as Co-Director of the Chronic Pain Service as well as Director of the Multidisciplinary Pain Fellowship Training Program at Johns Hopkins University with a joint appointment in Oncology, then subsequently served as Co-Director of the Chronic Pain Service as well as Director, Division of Pain Medicine at the Joan and Sanford I. Weill Medical College of Cornell University in New York. Dr. Panchal also served as the Chair of the National Comprehensive Cancer Network Cancer Pain Panel and has lectured widely at the national and international level.
Dr Panchal received his medical degree from Albany Medical College of Union University in Albany, New York and completed a residency in anesthesiology at Northwestern University in Chicago, Illinois. Following his residency, Dr. Panchal completed a fellowship in pain management at the University of Illinois in Chicago and a Business of Medicine Graduate Program at Johns Hopkins University in Baltimore, Maryland.
About Nitric Oxide
Nitric Oxide is a powerful molecule, naturally synthesized in the human body, proven to play a critical role in a broad array of biological functions. In the airways, NO targets the vascular smooth muscle cells that surround the small resistance arteries in the lungs. Currently, exogenous inhaled NO is used in adult respiratory distress syndrome, post certain cardiac surgeries and persistent pulmonary hypertension of the newborn to treat hypoxemia. Additionally, NO is believed to play a key role in the innate immune system and in vitro studies suggest that NO possesses anti-microbial activity not only against common bacteria, including both gram-positive and gram-negative, but also against other diverse pathogens, including mycobacteria, viruses, fungi, yeast and parasites, and has the potential to eliminate multi-drug resistant strains.
About Beyond Cancer, Ltd.
Beyond Cancer, Ltd., an affiliate of Beyond Air, Inc., is a development-stage biopharmaceutical and medical device company utilizing ultra-high concentration nitric oxide (UNO) via a proprietary delivery platform to treat primary tumors and prevent metastatic disease. Nitric oxide at ultra-high concentrations has been reported to show anticancer properties and to potentially serve as a chemosensitizer and radiotherapy enhancer. A first-in-human study is underway in patients with solid tumors. The Company is conducting preclinical studies of UNO in multiple solid tumor models to inform additional treatment protocols.
For more information, visit www.beyondcancer.com.
About UNO Therapy for Solid Tumors
Cancer is the second leading cause of death globally, with tumor metastases responsible for approximately 90% of all cancer-related deaths. Current cancer treatment modalities generally include chemotherapy, immunotherapy, radiation, and/or surgery. Ultra-high concentration Nitric Oxide (UNO) therapy is a completely new approach to preventing relapse or metastatic disease. In vitro murine data show that local tumor ablation with UNO stimulates an anti-tumor immune response in solid tumor cancer models. The Company believes that UNO has the potential to prevent relapse or metastatic disease with as little as a single 5-minute treatment and with limited toxicity or off-target effects.
About Beyond Air®, Inc.
Beyond Air is a medical device and biopharmaceutical company dedicated to harnessing the power of nitric oxide through its revolutionary NO Generator and Delivery System, LungFit, that uses NO generated from ambient air to deliver precise amounts of NO to the lungs for the potential treatment of a variety of pulmonary diseases. The LungFit can generate up to 400 ppm of NO, for delivery either continuously or for a fixed amount of time and has the ability to either titrate dose on demand or maintain a constant dose. The Company has received FDA approval for its first system, LungFit PH for persistent pulmonary hypertension of the newborn. Beyond Air is currently advancing its other revolutionary LungFit systems in clinical trials for the treatment of severe lung infections such as viral community-acquired pneumonia (including COVID-19), nontuberculous mycobacteria (NTM) and severe lung infections in other settings. Additionally, Beyond Cancer, an affiliate of Beyond Air, is investigating ultra-high concentrations of NO with a proprietary delivery system to target certain solid tumors in the pre-clinical setting. For more information, visit www.beyondair.net.
Forward Looking Statements
This press release contains "forward-looking statements" concerning the potential safety and efficacy of inhaled nitric oxide and the ultra-high concentration nitric oxide product candidate, as well as its therapeutic potential in a number of indications; and the potential impact on patients and anticipated benefits associated with inhaled nitric oxide and the ultra-high concentration nitric oxide product candidate. Forward-looking statements include statements about expectations, beliefs, or intentions regarding product offerings, business, results of operations, strategies or prospects. You can identify such forward-looking statements by the words "expects," "plans," "anticipates," "believes" "expects," "intends," "looks," "projects," "goal," "assumes," "targets" and similar expressions and/or the use of future tense or conditional constructions (such as "will," "may," "could," "should" and the like) and by the fact that these statements do not relate strictly to historical or current matters. Rather, forward-looking statements relate to anticipated or expected events, activities, trends or results as of the date they are made. Because forward-looking statements relate to matters that have not yet occurred, these statements are inherently subject to risks and uncertainties that could cause actual results to differ materially from any future results expressed or implied by the forward-looking statements. These forward-looking statements are only predictions and reflect views as of the date they are made with respect to future events and financial performance. Many factors could cause actual activities or results to differ materially from the activities and results anticipated in forward-looking statements, including risks related to: Beyond Cancer's ability to raise additional capital; the timing and results of future pre-clinical studies and clinical trials concerning the ultra-high concentration nitric oxide product candidate; the potential that regulatory authorities, including the FDA and comparable non-U.S. regulatory authorities, may not grant or may delay approval for the ultra-high concentration nitric oxide product candidate; the approach to discover and develop novel drugs, which is unproven and may never lead to efficacious or marketable products; Beyond Cancer's ability to fund and the results of further pre-clinical studies and clinical trials of the ultra-high concentration nitric oxide product candidate; obtaining, maintaining and protecting intellectual property utilized by products; obtaining regulatory approval for products; competition from others using similar technology and others developing products for similar uses; dependence on collaborators; and other risks, which may, in part, be identified and described in the "Risk Factors" section of Beyond Air's most recent Annual Report on Form 10-K and other of its filings with the Securities and Exchange Commission, all of which are available on Beyond Air's website. Beyond Cancer and Beyond Air undertake no obligation to update, and have no policy of updating or revising, these forward-looking statements, except as required by applicable law.
CONTACTS:
Corey Davis, Ph.D.
LifeSci Advisors, LLC
Cdavis@lifesciadvisors.com 
(212) 915-2577
Matt Johnson, Head of Corporate Development & Strategy
Beyond Cancer, Ltd.
Mjohnson@beyondcancer.com 



Powered by


EIN Presswire does not exercise editorial control over third-party content provided, uploaded, published, or distributed by users of EIN Presswire. We are a distributor, not a publisher, of 3rd party content. Such content may contain the views, opinions, statements, offers, and other material of the respective users, suppliers, participants, or authors.
Submit your press release